For many families, the process of building a new home is exhilarating. Prior to moving in, it's crucial to confirm that everything is in order. Before the final handover, a thorough examination of the newly constructed home is called a "new construction snagging survey."
Snagging is a crucial step in the construction process that entails inspecting a recently constructed building to find any flaws or problems that need to be fixed. SnagGo's Snagging inspections of newly constructed homes are crucial to ensure that the property is of a good calibre and fits the buyer's expectations.
How Does It Help?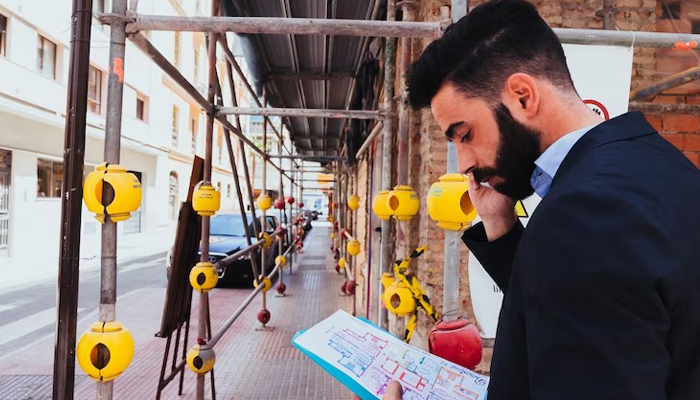 Before the buyer takes ownership of the home, a new construction property must be inspected for any problems, no matter how slight. This procedure is known as snagging. This may include problems including wall cracks, flawed electrical wiring, and improperly fitting doors and windows. A surveyor or inspector from SnagGo will often conduct a snagging survey, which is intended to find any issues with the property before it is given to the buyer.
Addressing Any Issues Found Is Important
The significance of addressing any concerns discovered during the New Build Snagging Survey Leicester cannot be emphasised enough. After all, it's preferable to take care of these problems immediately rather than waiting until they become costly (and time-consuming) to solve.
Builders often provide a one-year guarantee on fixes and replacements. This implies that if there are any issues beyond that time, you will be responsible for paying for them. Therefore, be sure to thoroughly review your survey findings and address any issues that you find.
It's also crucial to keep in mind that whether a problem is discovered during or after the warranty term, builders are often required to fix it within a year of the work being finished. If you find an issue and your builder won't recognise it or offer to fix it, don't be hesitant to ask for help.
How A New Build Snagging Survey's Results Can Be Put To Use?
After the survey is finished, the buyer is informed of all the results, and a report is created so they may analyse the specifics. The best way to deal with any concerns that have been detected may then be decided upon using the information in this report.
For the sake of defending your rights as a buyer, the results of a Snagging Survey Leicester are equally crucial. You may use the report to bargain and ensure you're receiving a fair price for the house you're purchasing since it acts as a documentation of any possible concerns you could encounter before completing a purchase.
Additionally, you may utilise the report as evidence in court if necessary if persistent construction flaws aren't rectified even after an agreement has been reached. It is crucial to have this paperwork available since it may play a crucial role in making sure that any concerns are completely handled.
What Is Included In A Snagging Survey For New Construction?
An examination of the whole home, both inside and out, as well as any communal spaces and outside features like gardens and balconies, is often included in a new construction snagging study. The surveyor will look for any flaws or problems before compiling a thorough report on their findings. This report often includes a description of every flaw, where it is, and a suggestion for fixing it.
Snagging Surveys Stop Further Unnecessary Costs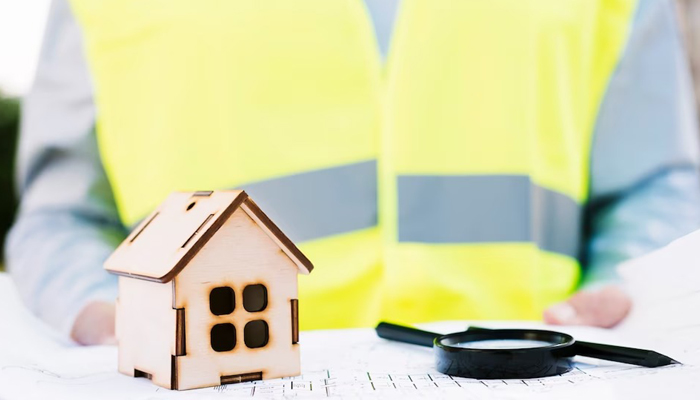 You may save money on repairs by having a snagging expert like SnagGo evaluate your new home before the contracts are signed. The problems with newly constructed houses go beyond simple aesthetic things like paint scuffs on the kitchen cabinets. Some of these are serious issues that cost a lot of money to resolve.
Technically, even if you've already moved in, the builder should be liable for resolving any issues if you find them before the warranty expires. Once the transaction is finalised, it could be challenging to influence the corporation to take action.
In reality, some owners of newly constructed homes have been waiting years for the flaws they found to be corrected. This meant paying for the expensive repair for some people. These stories emphasise how crucial it is to arrange the snagging inspection before any contracts are exchanged and signed.
You will benefit by creating a snag list at this point in the purchasing process. The developer is forced to remedy the problems right away or risk losing the transaction. You won't have to worry about repair-related costs if everything is repaired before you move in.
In the end, the little cost of the snagging examination may result in savings. Keep in mind that some of them are serious flaws that might be costly to fix.
Using A New Build Snagging Survey To Ensure You Get Your Money's Worth
Purchasing a Snagging Survey in Leicester will assist you in ensuring that your new house will provide value for your money. It is the greatest approach to find any potential problems and make sure that the builder fixes them to the highest possible quality.
It is crucial to do a comprehensive inspection of a newly constructed property to look for any flaws before moving forward with the purchase. The New Build Snagging Survey enables a thorough inspection of the plumbing, electrical, and ventilation systems as well as the walls, ceilings, doors, and flooring. The surveyor then produces a report outlining all of the problematic locations, such as wall cracks or problems with fixtures and fittings.
By spending money on a New Build Snagging Survey, you can be sure that any hidden problems with the house will be found before you move in, sparing you from later-on expensive repairs or a dangerous living situation. So, when you decide to buy a new construction house, be sure to consider how this survey might help you!
Safeguard Your Investment
New Build Snagging Surveys in Leicester are crucial to ensure that they are of a high calibre and match the buyer's expectations. The builder or developer may ensure that the property is in excellent shape when it is given to the buyer by discovering any flaws early on. Snagging is a crucial step in the building process since it may aid in preventing disagreements between the buyer and the builder or developer. For more information about our snagging survey services, for more snagging survey guidance, or to schedule your snagging inspection, get in touch with SnagGo right now.