Snagging surveys are an essential part of the construction and property development process. They involve a thorough inspection of a property or building to identify any defects, issues, or unfinished work that may need to be addressed before the final handover to the owner or occupant. Snagging surveys are typically conducted by a professional snagging specialist who uses their expertise to identify and document any defects or deficiencies in the property's construction or finishing.
Whether you are a property owner, developer, or someone interested in buying a new property, understanding the ins and outs of SnagGo's snagging in East Sussex can help you ensure that your property is built to the highest standards and avoid potential issues down the road.
Are You Going To Conduct A New Construction Snagging Survey?
How sure you are that you can make the snagging list yourself will depend, among other factors, on what we covered in the section above. That's fantastic if it is! A snagging survey won't necessarily need to be conducted by a specialised snagging company.
The services of experts may be a good investment for everyone else. Even while it is understandable that you would prefer to not add yet more expense to the list when buying a home, such type of inspection may be well worth the extra money.
How Does A Snagging Survey Work? 
A snagging survey typically follows a structured process to ensure a comprehensive inspection of the property. The steps involved in a snagging audit may vary depending on the size and complexity of the property, but generally include the following:
Booking The Survey: The property owner or developer contacts a snagging specialist to schedule a survey. The survey is typically conducted just before the final handover to the owner or occupant.
Inspection: They visit the property and conduct a thorough inspection of the interiors, exteriors, and common areas. They carefully examine all aspects of the property, including walls, ceilings, floors, doors, windows, fixtures, fittings, electrical and plumbing systems, and finishes.
Defect Identification: During the inspection, our specialist identifies any defects, damages, or unfinished work on the property. This may include issues such as cracks, dampness, leaks, misaligned fixtures, poor finishes, or incomplete installations.
Documentation: Our specialist documents all the identified defects in a snagging report, which includes detailed descriptions, photographs, and locations of each issue. The report serves as an official record of the defects and is used as a reference for rectification.
Review And Rectification: The snagging report is typically shared with the property owner, developer, or contractor for review. They are responsible for rectifying the identified defects before the final handover. They may conduct a re-inspection to verify that all the issues have been resolved satisfactorily.
Final Report: Once all the defects have been rectified, the snagging specialist prepares a final snagging report that includes a summary of the issues identified, the rectification actions taken, and confirmation that the property is now snag-free and ready for handover.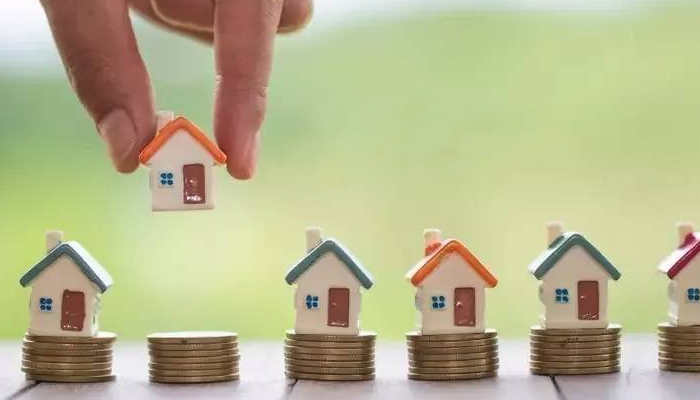 When Should You Get A Snagging For A Survey?
The best time to have a new build snagging survey in Sussex conducted is during the interval between the end of construction work and your official completion date so that the developer has enough time to fix any concerns before you move in.
However, some builders could bar access and forbid snagging inspections to be carried out before completion. If this pertains to the purchase you made, your conveyancer might be able to get in touch with the developer on your behalf and ask for access by referencing your ownership of the property.
You should schedule the snagging survey as soon as you can after moving in if this is not possible. You'll typically have a little more influence with the developer now than later because they'll probably still be on the job site building the other homes.
A new build snagging survey in Sussex can be legally requested at any point within the first two years of residing in a newly built home, and any problems discovered during this time must be corrected by the developer. It might only take a little bit longer to find a solution.
How To Get Your Money's Worth From A New Build Snagging Survey
Investing in a Snagging Survey in Sussex will help you make sure that your new home will be worth the money you spend on it. Finding any potential issues and ensuring that the builder fixes them to the highest possible standard is the best course of action.
Prior to making the purchase, it is essential to do a thorough inspection of a newly built property to check for any faults. A full examination of the plumbing, electrical, and ventilation systems as well as the walls, ceilings, doors, and flooring is possible thanks to the new build snagging survey. A report detailing all of the problematic areas, such as wall cracks or issues with fixtures and fittings, is then written by the surveyor. 
You can be confident that any concealed issues with the home will be discovered before you move in by investing in such an inspection, saving you from later-on costly repairs or a hazardous living environment. So, think about how this survey can be useful to you if you decide to purchase a new home!
Protecting Your Investment
New-Build homes are obviously badly built, and builders expect to hear from you with a list of issues before you've even had a chance to unpack. They frequently beg you to accept a poor product while confusing you with tolerance-related nuances. Since you have already spent hundreds of thousands of pounds, we believe this is unacceptable.
When it comes to snagging in East Sussex, we are a snagging company that provides the most qualified and skilled surveyors in the new-build market. We create extensive yet easy to understand surveys and provide them to you right away because we are aware of the things to look for.
Improve The Quality Of Your Building Projects Starting Right Now
A snagging survey helps identify any defects or issues that may have been overlooked during the construction process, ensures compliance with regulations and standards, protects your investment, and provides peace of mind. At SnagGo, we offer comprehensive snagging survey services conducted by qualified and experienced surveyors. Our client-centric approach, professional service, and attention to detail make us the ideal choice for your snagging survey needs. Contact us today to schedule a snagging survey for your newly built property and ensure that you start your homeownership journey on the right foot.