Nobody likes having water pools and leaky pipes inside their homes. Plumbing specialists become your go-to people in such situations. Plumbing specialists guarantee that your drain system is installed and operating correctly by working in both business and residential settings. Can you even for a second imagine without having access to clean water for washing and drinking? Plumbing experts specialise in maintaining and fixing your home's water supply, so you never have to worry.
SnagGo ensures that water enters and exits your property properly. Although plumbing is closely tied to water-related services, it also involves the installation and maintenance of furnaces, water boilers, heating systems, washing machines, and other appliances. A broken pipe or leak may cause your home to get too damp, which can encourage the growth of mould and fungus. installation of a boiler.
The Significance Of A Plumbing Inspection Before Making A Real Estate Purchase
There's a chance you'll obtain a building inspection when you buy a new house. A building inspection provides you with a breakdown of your property while checking for any structural concerns and interior issues that may need to be fixed. Because a builder is doing this, any possible plumbing problems can go unnoticed. It makes financial sense to hire a professional to do a thorough evaluation of a property's plumbing if you're getting ready to purchase it. Our plumbers with trade accreditation are competent to perform plumbing inspections on both residential and commercial sites.
Dial one of our plumbing specialists right now. We can respond to any inquiries you may have and arrange for one of our plumbers to come at a time that works for you.
Why OptFor A Plumbing Pre-Purchase Report?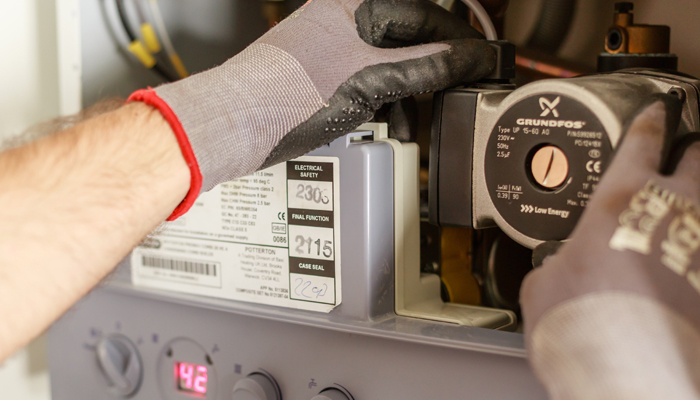 Builders may check to see whether the faucets turn on and off or if the toilets flush, but they are unlikely to provide you with a complete cost estimate for any necessary plumbing repairs. In the long run, skipping them might wind up costing you more.
The present homeowner's insurance may cover the price of repairs if you find them before you sign the purchase completion paperwork, and you won't be liable for paying the charge when you move in. Therefore, ordering a plumbing study before purchasing your new home is the best way to prevent being taken off guard.
Keep in mind that a builder lacks the expertise to fully understand the plumbing features of a home, but a plumber is trained to understand the ins and outs of the whole plumbing system.
Avoid Being Surprised By Unforeseen Repair Expenses
An essential component of every home inspection is the Pre-Purchase Plumbing Survey. They aid in locating any existing or future plumbing system flaws, such as leaks, blockages, or other damage. A plumbing survey entails a careful examination of the plumbing system's pipes, fixtures, and other elements.
Most property owners want to budget for the expense of upgrading plumbing or correcting issues well in advance. A pre-purchase plumbing inspection's findings and suggestions can make it possible to address minor concerns before they grow into bigger ones later on.
You may be able to prevent emergency callouts with this proactive strategy. If the property needs plumbing maintenance, it could be advantageous to bargain on the buying price.
Considering The Situation
An essential component of every home inspection is the plumbing survey. They aid in locating any existing or future plumbing system flaws, such as leaks, blockages, or other damage. A plumbing survey entails a careful examination of the plumbing system's pipes, fixtures, and other elements. This includes evaluating the water pressure and flow as well as looking for obvious corrosion, leaks, and blockages. In order to make sure the water heater and other equipment are in good functioning condition, the survey will also involve an evaluation of them. Homeowners may ensure that their plumbing system is in excellent condition and that any problems can be resolved promptly and effectively by hiring a professional to do a Pre-Purchase Plumbing Survey.
Save Money And Keep Unforeseen Repair Expenses At Bay
Homeowners may want to plan ahead and set aside money in their budget for plumbing repairs as well as any other difficulties that may arise.
You may probably prevent future significant plumbing issues by doing a pre-purchase property study. This often occurs when minor problems are brought to light and resolved before they grow into more difficult challenges.
Our experts advise taking proactive measures to prevent homes from needing an emergency callout service for larger repairs. If considerable plumbing work has to be done, it could also be possible to bargain for a lower price for the home.
Where Can You Find One?
Because we are aware of how expensive it can be to fix the plumbing in a new home, particularly after an expensive property purchase, we highly advise getting a pre-buy plumbing examination done.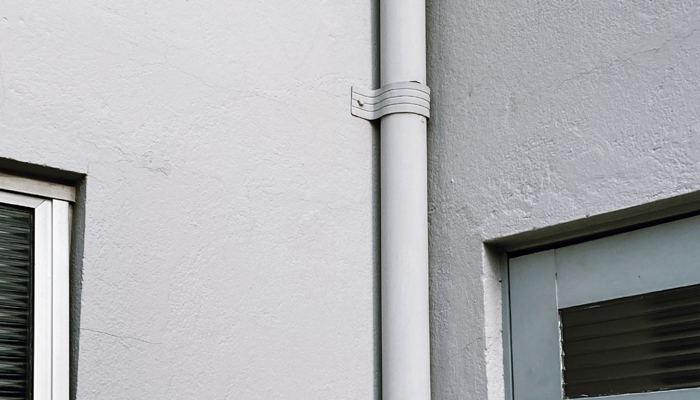 There are specialised firms that are certified to provide a pre-purchase plumbing survey. In order to provide you with a detailed evaluation of the property and to let you know about any difficulties or expenses before you sign the contract for the property, the team of expert plumbers will do full and thorough Plumbing Surveys.
Call us if you'd like to set up a pre-purchase plumbing examination at a time that's convenient for you.
SnagGo: Why?
The SnagGo staff has a wide range of plumbing-related expertise, years of experience, and regular product training.
Our plumbers will show up when they say they will or let you know if there are any delays. They are highly competent individuals that care about providing our clients with the finest service possible. They are fully certified engineers.
Our plumbers have a lot of knowledge, allowing them to identify possible issues quickly and effectively, avoiding any unexpected expenditures that might arise when purchasing a house.
What We do?
Why take a chance on potentially debilitating bills when buying your first home or moving up the property ladder, particularly if your resources are already tight, in case you later find that the plumbing systems are subpar?
You'll be paying for a building survey and maybe even a thorough inspection, but although these will address issues with the building's fabric and structure, they won't address problems with its plumbing, heating, or hot water systems.