The real estate market continues to be very appealing to investors as well as local consumers looking for homes or office and commercial space. Given the tremendous demand for renting out these contemporary apartments, many investors purchase properties' new projects off-plan.
In order to make sure that your investment is completed to the highest standards, SnagGo offers independent commercial property snagging surveys. There is no need for uncomfortable contact with your builders since we provide the finest, most thorough snagging reports and may communicate with them on your behalf.
How Crucial Is Snagging To Your Property?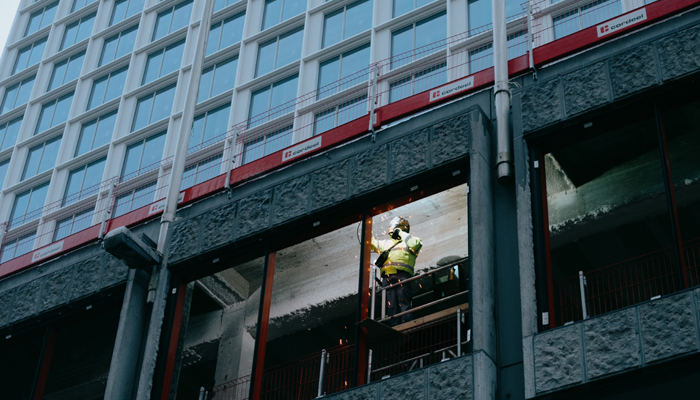 Purchasing an apartment is a significant outlay, whether it is done for personal use or as an investment. It's likely that you have taken out a mortgage to borrow a substantial sum of money. Then, additional costs will be incurred for furnishing, planning removals, legal expenses, and so on. A large financial investment is necessary to purchase a home.
If you are purchasing a home off-the-plan, you won't have seen it before being called to meet the developer to complete the "snagging." This entails inspecting the property, often with a development representative or the developer's contractor, and identifying any concerns that need to be resolved completely. The snagging process finds any faults or problems and ensures that they are fixed before the building is fully finished, or within the new building's warranty term as agreed upon with the developer. These "snags" might be anything, such as broken door locking mechanisms, subpar silicone seals around the bathtub, a toilet that won't flush, broken lighting, severely damaged glass, or boot impressions on the walls. Over the years, the snagging team at SnagGo has seen it all!
When purchasing off-the-plan, you must have a lot of faith in the developer. Given the significant financial commitment, it is fair to expect the home to be faultless when delivered. You anticipate purchasing the items listed in the sales brochure that first drew you to that particular apartment. After instance, you would expect to be able to return a tin of tomato soup to the store where you purchased it if you bought one and found that, contrary to what is shown on the label, you really received a tin of pea soup.
Commercial inspection reports that are thorough, thorough, and supported by proof are provided to you within 48 hours. We will provide you with a finished Commercial Property Snagging report after our examination, done from a professional building viewpoint. In contrast to conventional snagging reports, we provide a lot of information. We take the time to sketch and explain every technical aspect of the property's structure, pointing out any minor or significant flaws. Long-term investment protection may come from having our impartial inspectors prepare a thorough inventory of all defects. Throughout the duration of the lease, our knowledgeable inventory clerks and snagging specialists are available to share their knowledge and expertise with you.
Commercial Snagging Reports That Are Effectively Priced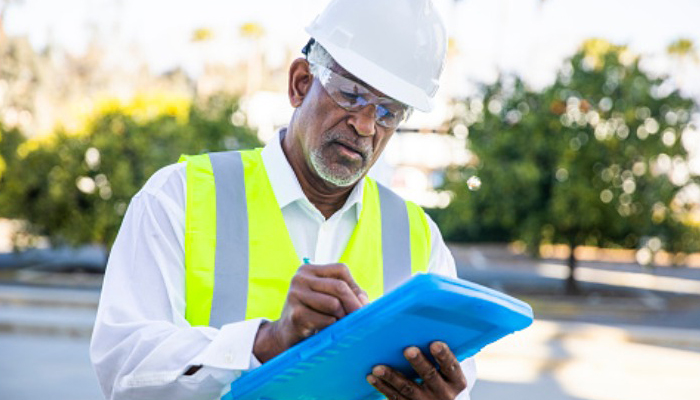 When it comes to the quality of your construction, the cost of hiring a commercial property inspection firm is a small investment. For our business customers, we provide custom quotes created to meet your needs and the size of the space you want us to check out.
What Kinds Of Flaws Do Snagging Inspections Uncover?
Our snagging examinations of new houses reveal a wide range of flaws. These would more often include poor painting or sealing standards, stiff hinges, or doors that clunk on the floor. We are extremely cautious to look for scratches or other problems on the flooring while installing hardwood laminate floors since they may be quite costly to repair or replace. When a wall surrounding a pipe running to an outside area is not correctly completed, it may mean that pests like rats or cockroaches may enter the home. Similarly, a fracture in the plaster may indicate a structural problem rather than a poor finish. This may not only put your health in danger but also cause more harm.
SnagGo's Commercial Snagging Reports
Every new construction, in our opinion, has to go through a thorough property snagging examination. Since you are paying for brand-new real estate, you ought to know that it is constructed to the best standards and is well worth the money. Our skilled snagging surveyors know what to look for to safeguard your investment from future corrective work since commercial snagging criteria are different from those of residential reports.
How Would The Snagging Inspection Help Me As A Property Owner?
Prior to moving in, snagging enables the owner to identify any flaws, accelerating the investment's return. There are advantages to doing a snagging examination of your asset whether you are the end user, an investor, or hoping to sell it. Before relocating with your family, you as the end user would want the house to be in pristine shape. In order to avoid the inconvenience of pursuing the developer or, if you are an investor, having to pay for corrections, you want to make sure your tenants move into the property without problems. A Commercial Property Snagging Inspection inspection/report will add value to your listing and place you at the top of a buyer's list if you want to sell your home.
What Makes A Commercial Property Snagging Company Useful?
SnagGo takes a technical approach to every assignment, which allows us to present our results in a polished and organised manner. We provide a full description of any possible flaws in our snagging reports for your personal peace of mind and to inform your buildings of what needs to be fixed.